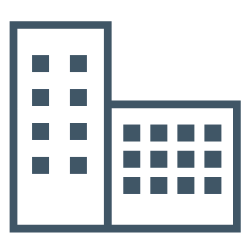 The rise of the concept known as "augmented reality" has become prevalent among the world's most lucrative tech companies, computer programmers and manufacturers to further enhance the mastery of design processes, push the limits of captivating product demonstration, allow for fast diagnostics of any defects, and most important; building a never-before-seen interactive corporate experience.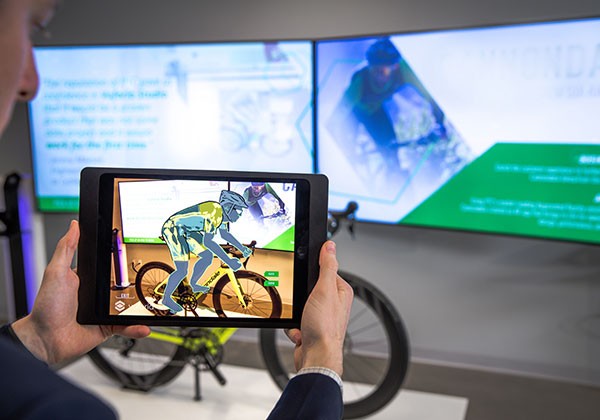 "You've got to start with the corporate experience and work back to the technology — not the other way around." – Steve Jobs 
What this means, is that the stereotypical virtual reality principles of years past, which may conjure up mental images of the clunky, 1980s-style goggles and holographic displays, has been abandoned in favor of the speed, user-friendliness and familiarity of iPads that need only be hovered over a specific object to see worlds of visually stimulating and inspirational information fill the screen. 
PTC, a billion-dollar computer software based out of Boston with offices in 30 countries, has positioned itself at the top of the augmented reality niche. They have recently finished an award-winning "Corporate Experience Center" (also incorporated by telecom giants and mega-tech companies) at their breathtaking, penthouse company headquarters.  
The finished product relied upon the combined efforts of several subcontractors and a high amount of man-hours. But the cohesive, underlying factor? The expertise of Path Audio Visual's CEO Mike Russo, whose background in Crestron touch-screen AV systems seamlessly and elegantly facilitated the blueprint tying everything together.  
Mr. Russo, a native New Yorker and Star Trek enthusiast, whose love of the sci-fi genre, forward innovation, and computer languages had inspired the project, programming the Crestron control system for the entire PTC Corporate Experience Center.  
 When asked about the major challenges of the project, he gave the answer that every higher-up could only dream of. 
"There were none."   
After a second of silence to let the joke linger, he excitedly elaborated further, "The Crestron system is the heart of the Corporate Experience Center. It was a very custom interface that I created using different aspects of PTC's website and logo color scheme. The controls we included on the main technician's touch panel are system power timers that turn on and off the entire space, video/audio routing, volume control for each of the 15 zones, password access, and interactive sound effects."  
The system's user experience is triggered when a guest picks up an interactive iPad at one of the pods/stations and highlights the product on display that they want to learn more about. Theatrical lights highlight the object as media content will play on the video displays.   
Mr. Russo had more to add, "They have numerous pods and objects throughout the CXC where this takes place, and the augmented reality that PTC is utilizing is just amazing!"   
The system also incorporates safety measures, such as in the event of a fire emergency. All interactive displays and speakers are immediately shut-down and a fire-safety lighting scene is activated throughout the space. 
As companies continuously evolve to "wow" consumers using the latest technology, expect more of these types of corporate experience centers to be implemented going forward.
"Path AV doesn't just add technology to your home; we simplify all the technology that's already there. We don't add layers of complexity, we remove them."
Choose the right path towards luxury, performance, convenience, and complete command over your home theatres, media rooms, offices, conference areas, security displays, lighting/shade systems, and vertical fit-outs.
Don't sacrifice 24/7 staff availability, future proofing against components that may become obsolete, and the chance to have Path AV bring your imagined systems to life.

If you're the kind of individual or member of an organization  who wants to take advantage of everything new technology can deliver, while utilizing a system that is simple, elegant and bulletproof; reach out to us and find out if we can partner together.